お客様の要望に応じたサービス提案
モーションキャプチャ収録からデータ処理まで、ご要望とご予算に沿ったサービスを提案いたします。
事前準備ではデータの検証、収録リスト作成のお手伝い、アクター手配も可能です。
Service proposal according to customer's request
From motion capture recording to data processing, we will propose services according to your request and your budget. During preparation, we can assist with data validation, recording list creation, and arrange your actors.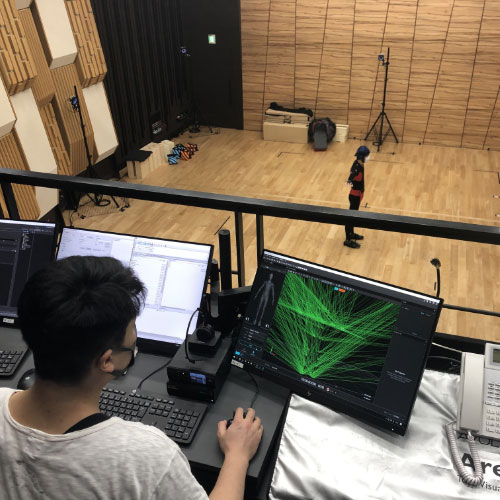 収録
収録リスト作成、アクター手配、撮影機材のオペレーション、撮影の進行、リファレンス動画撮影、大道具小道具の準備など幅広く対応いたします。
Recording
We support a wide range of tasks such as creating a recording list, arranging actors, proceeding with operation shooting of shooting with equipment,shooting reference videos, and preparing props for use.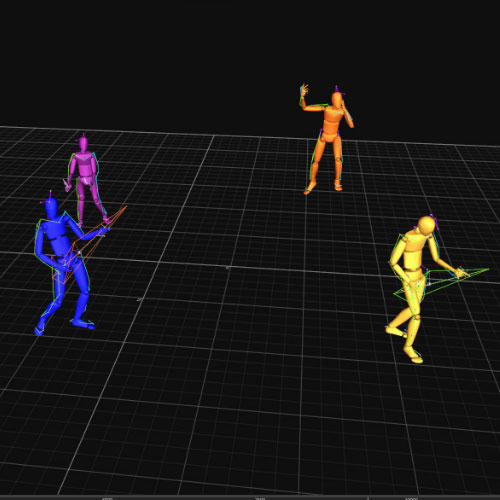 データ処理
収録したマーカーデータのクリンナップ、MotionBuilderを用いたデータ処理及び調整を対応いたします。
Data processing
We support the cleaning of all recorded data as well as processing and adjusting data using MotionBuilder.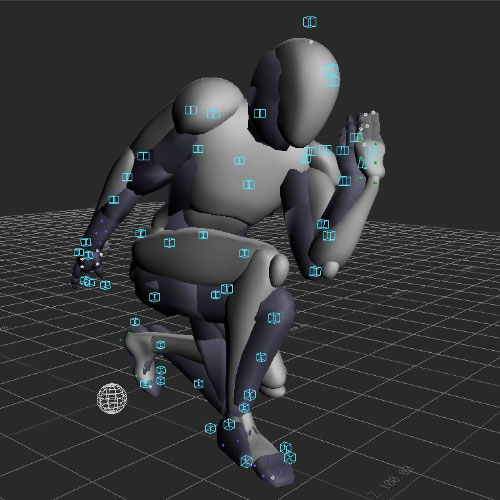 納品
c3d、fbxのほかMAYA、3dsMAXなど各種対応データについてはお気軽にご相談下さい。
Delivery
Please feel free to contact us for our list of various supported data such as c3d, fbx, MAYA, 3dsMAX, etc.